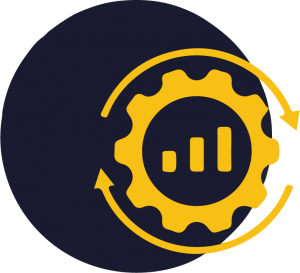 Optimising and integrating CRM
Our cloud intelligence system integrates seamlessly with your business's CRM. We specialise in optimising Microsoft Dynamics CRM, SAP, and Salesforce, but are able to integrate with any CRM. Our cloud solutions also assimilate with your business intelligence processes so you can make better strategic decisions based on real-time data.
Get insights into your customers' behaviour and reach them in personalised ways you've never managed before with comprehensive SQL reporting capabilities. We implement a centralised reporting system based on Microsoft SQL Reporting Services (SSRS) that makes meaningful sense of large amounts of data and offers endless ways to drill down to various levels of detail.
Our mobile-accessible dashboard runs on a centralised system that anyone in your business can access as needed, making deployment quick and easy. You can also embed reports that allow individual business units to view reports relevant to their departments.
Get a FREE
callback today.
We aim to get back to you immediately after submission. Talk soon!!